Lively + Charming + Talented
(Not to brag, but we're a lot of fun too!)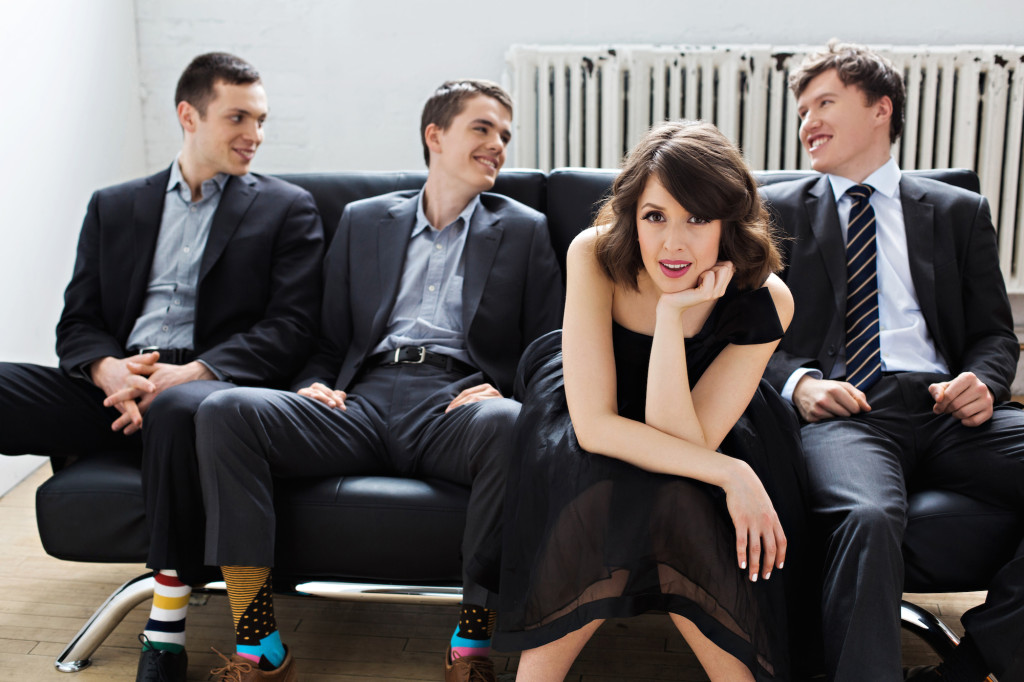 Our style is a collection of modern pop, classic jazz and soulful RnB. Lady Be Good is led by vocalist Kat Langdon and features some of the best musicians Toronto has to offer. Every member is a working professional musician bringing their individual experience and artistry to the group.
History
Lady Be Good started in August 2013 as a side project of vocalist and bandleader, Kat Langdon. Together with George Chenery (bass), Ewen Farncombe (keyboard) and Louis Baranyi-Irvine (drums), the band
quickly grew into one of the most sought-after acts in the city. In 2016, Lady Be Good expanded to include The Collective, offering additional musicians available for weddings and events.
While the newly expanded team delighted clients and couples, the original group worked on creating something new. Kat, George, Ewen and Louis embarked on their first recording project, The Christmas Album, released on November 18, 2016.