How to Get Married in Toronto: A Guide for Engaged Couples
So you just got engaged and now you're sitting in front of your computer wondering – ok, how do I actually get married in Toronto?? This guide will walk you through the key aspects of getting married in Toronto, including essential tips and insights to make your wedding day truly memorable.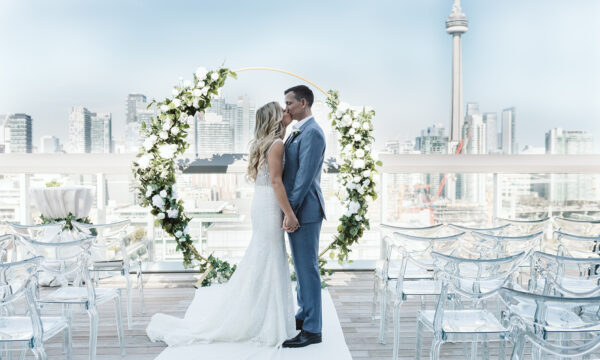 Getting Married in Toronto and the Toronto Marriage License: What You Need to Know 
Your journey to getting married in Toronto begins with obtaining a marriage license. Visit Toronto City Hall or a nearby City Clerk's office, ensuring both partners have valid identification. A marriage licence is valid for three months from the date it was issued. In general, you can get a marriage licence on the same day that you apply. Keep in mind the 28-day waiting period post-license issuance as you plan your big day.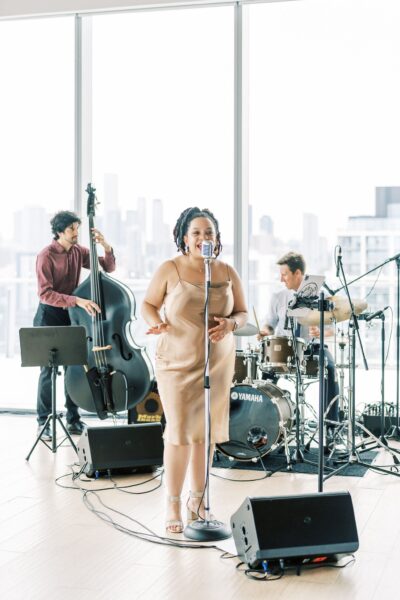 Toronto Wedding Venues: Picking the Right One for You 
If you're going to get married the first thing you need to figure out is where you're going to make it happen. Toronto offers a wide range of wedding venues to suit your vision. Factors like budget, guest count, and style should guide your choice. 
Popular Toronto wedding venues:
Popular Toronto restaurant wedding venues:
Early venue booking is essential to secure your preferred date. The most popular venues book their prime dates 12 – 18 months in advance.
How to Build Your Dream Toronto Wedding Team
Once you have your wedding venue locked in your need to build your dream team of top-notch wedding vendors. Lock in your essentials first then proceed to your extras. Essential vendors will vary based on the couple but a good standard is to lock in your photographer and wedding entertainment first. 
If you're opting to work with a wedding planner, book them before you book anyone else. You'll want them with you as you start planning to take advantage of their knowledge, experience and connections. 
Toronto boasts a wealth of talented vendors. Always review their website and check their reviews before reaching out to make sure they're the right fit. While every wedding has different needs, here is a sample of key vendors you may want to consider for your wedding:
Invitations and save-the-dates

Caterer/wedding food details

Officiant 

Entertainment & Music 

Decorator

Florist

Invitations

Hair & Makeup 

Cake 

Transportation
To infuse your day with energy, consider live music for your wedding. Our expert team specializes in providing exceptional live music for Toronto weddings, from soulful melodies during your ceremony to high-energy bands for your reception.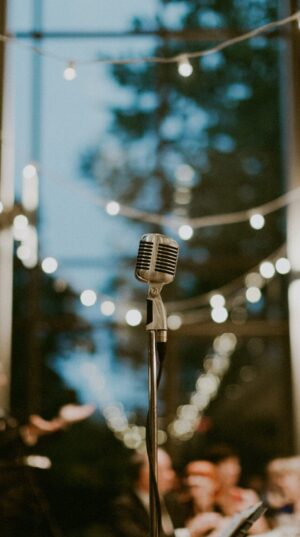 Toronto Wedding Entertainment: Start Here
If you want to be sent a sample of live music options, provide your contact information below and we will reach out with a variety of choices and price ranges you can pick from for your wedding day.
Crafting Your Ideal Toronto Wedding Day: Adding Personal Touches
With the essentials in place, it's time to focus on crafting your perfect day. Create a wedding timeline and infuse personal touches that reflect your personalities. 
Your wedding day should be a reflection of your love story. Incorporate personalized vows, a meaningful wedding song, clever favours or a unique theme to make it truly yours.
How to get married in Toronto: Our best advice for newly engaged couples
While your wedding day is undoubtedly about you, focus on making your wedding day an enjoyable experience for your guests. A thoughtfully planned event with personal touches will make your guests feel loved and appreciated for supporting you in this new stage in life.
Happy guests tend to be more active participants, making for deeper connections and memories that you will cherish forever. When your guests are happy you will have space to truly bask in your special day.