Nothing Elevates a Micro Wedding in Toronto Like Live Music
Micro weddings in Toronto started as a trend during the Covid-19 pandemic out of necessity but stuck around due to their relatively low cost and high impact. As a result, many couples are choose micro weddings and focus their budget on the key items that matter most to them for the people they love most.
Live Music Brings Your Guests Together
When you think of the best party you've ever been to – did it matter how many people were there? The odds are you remember the people you connected with, the food and the music. Hiring live music for a small event is a great way to give your guests an instant conversation starter, enhance the atmosphere and direct the energy of the evening.
Whether you're hosting a small group of 5 or opting for a maxi-micro (I just made that up, but let's roll with it) wedding of 40, including live music in your wedding day plans will leave your guests with memories that no other vendor can achieve.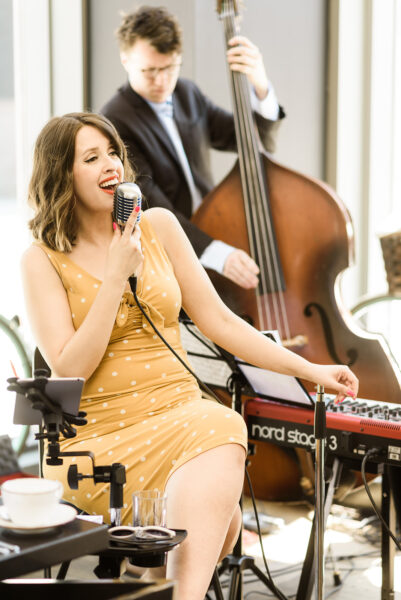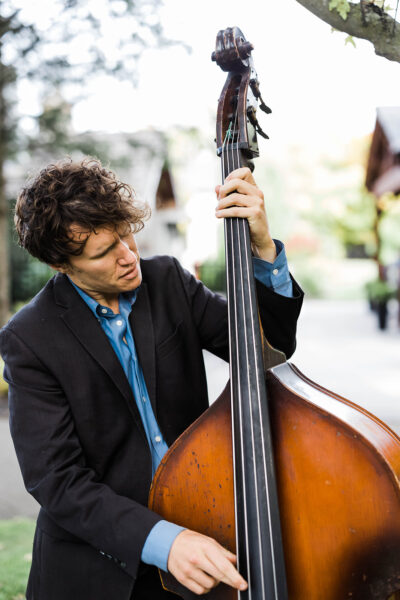 Music Ideas for Toronto Micro Wedding Ceremonies and Receptions
Micro weddings have different live music needs than standard weddings with double or triple-digit guest lists. While you may opt for a full-out dance band for your top 10 family members, odds are you're looking for live music to accent your day rather than be the focal point.
In addition to the band itself, be mindful of having enough space for the musicians and related PA/AV equipment. Lady Be Good Productions specializes in tailoring not just the band but also the equipment to the demands or limitations of the venue space. Music that is the perfect volume for listening but doesn't drown out meaningful conversations between guests.
Consider booking an instrumental duo for your ceremony or an instrumental jazz trio to play through dinner at your favourite restaurant.
Micro Wedding Packages Toronto
Below are three sample band configurations for a micro wedding in Toronto. If you don't see what you are looking for, please request a custom quote and we will get back to you within one business day.
Why are Toronto Micro Weddings so popular now – is it just a trend?
While the term "micro weddings" might be new – this style of event has been around for years. Lady Be Good got a foothold in the wedding industry by performing at smaller, intimate weddings. Today you might see us perform at weddings of all sizes (or maybe the aquarium!), but one look at our reviews will tell you that customizing a live music experience to your specific needs is where we thrive. If you're ready to discuss music options for your micro wedding in Toronto, drop us a line, and we will get back to you within one business day.