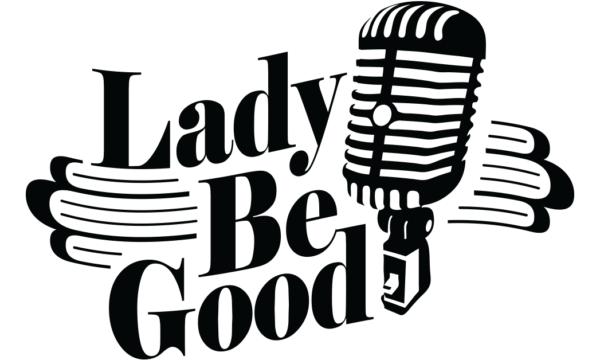 Toronto Wedding Planners Guide and Rate Sheet
Below you will find booking options, price ranges, lighting and sound options, videos of our vocalists, estimated travel costs and extra details that only Toronto wedding planners will think of.
If you have any questions, email Kat at booking@ladybegood.ca.
Live Music Booking Options for Weddings + Events
Lady Be Good Productions offers roster of Toronto's best musicians in a combination that perfectly suits your vision. Choose from the options below or contact us with your ideas and we'll make it happen:
Instrumental soloist

Duos

Trios

Quartet

5-Piece

Choose from the following instruments: voice, keyboard, saxophone, bass, drums.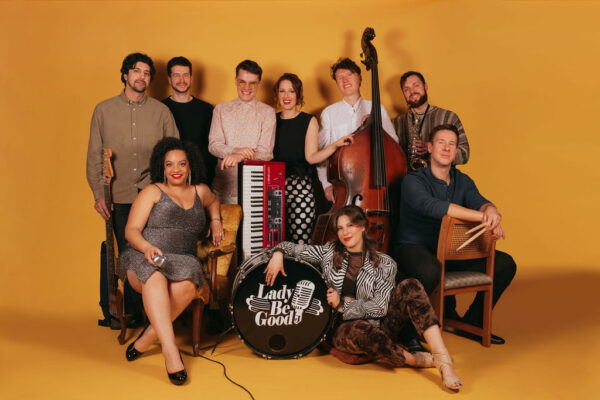 Custom Live Music and DJ Services: One-Stop Shopping for Toronto Wedding Planners
Now you don't need to choose between having live music or a DJ – have both! We are thrilled to finally offer custom bookings that combine our live music offerings and top-notch DJ services. We offer a short list of DJs who share our high level of musicianship and professionalism to make this one-stop shop a dream to book. Inquire today for availability.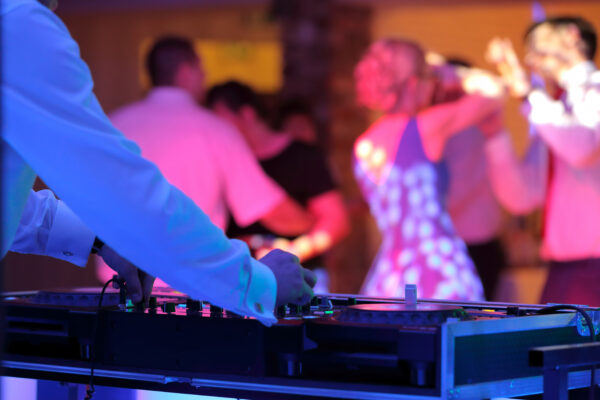 Wedding Music Package Options
Prices are starting packages for planning purposes only. Please contact us for a custom tailored quote. 
Instrumental Duo

$

899*

1 - 2 hour booking, ideal for ceremonies or cocktail hour.

Two-piece band, instrumental only.

Instrument options: saxophone, keyboard, bass and drums.

Note: Add-on discount available for all bookings for 4-piece (quartet) band and larger.
Cocktail Jazz Trio

$

1499*

A three-piece band: vocalist, keyboard and upright (wooden) bass or keyboard, bass and drums (no vocals).

An exclusive, curated playlist during set breaks.
Jazz Pop Quartet

$

2999*

4-hour booking

Four-piece band, instrumental or with vocals.

Instrument options: voice, saxophone, keyboard, bass and drums.

An exclusive, curated playlist during set breaks.
5-Piece Dance Band

$

3999*

Five-piece band: Voice, saxphone, keyboard, bass and drums.

Instrument options: voice, saxophone, keyboard, bass and drums.

An exclusive, curated playlist during set breaks.
DJ Add-On

1000*

DJ and MC services are available as add-ons to every package from the cocktail trio and up. Additional custom lighting packages available with DJ add-on bookings.
Custom Lighting and AV Design for Live Music and DJ
Included in every package is a sound system suitable for up to 150 guests. For larger events, we offer custom solutions tailored to the venue and your guests. Events with more than 150 guests require a custom quote, please contact Kat at booking@ladybegood.ca.
Lighting packages are available to add on to every booking from cocktail duo to the 5-piece band. Standard lighting packages (for the band and DJ only), range from $250 – $500 + HST.
Kat Ward
Laurel Tubman
Kalya Ramu
Toronto Wedding Planner's FAQ: All the Fine Print
Every booking includes:
A sound system suitable for up to 150 guests.

A minimum of two special requests (songs not on our song list).

Custom set break playlists for set breaks (on request). 

Setup starting 2 hours before the booked time.

Tear down at end of booked time.

Performer's liability insurance (certificate available on request).

Online contracting and invoicing system for peace-of-mind.

Automatic email reminders for key deadlines.
Estimated Travel Costs
All travel costs are included for venues within 1 hour of downtown Toronto. All costs below are approximate and dependent on gas prices, the size of the band and the number of vehicles required for equipment transport. Mileage is calculated on the contract creation date.
Niagara-on-the-Lake: $455.00 + hst

Prince Edward County: $610.00 + hst

Gravenhurst, ON: $485.00 + hst
Please note: estimates above do not include overnight accommodation.
Get Your Client a Quote from Lady Be Good Today
Please email Kat at booking@ladybegood.ca with your client's wedding information (or fill out our contact form) and we will get back to you within one business day. Please be sure to include the following information for the most accurate quote:
Venue name
Approximate guest count
Ideal start and end time for the band
Size of band requested
Additional sound or lighting requests
Any other details you want us to know!