Last fall I was struck with a challenge. Videos are a vital part of our business but they can be hard to get while on a gig since we usually play weddings, corporate events and private parties. The last thing a client wants is a video team swarming around trying to get the best shot of the band!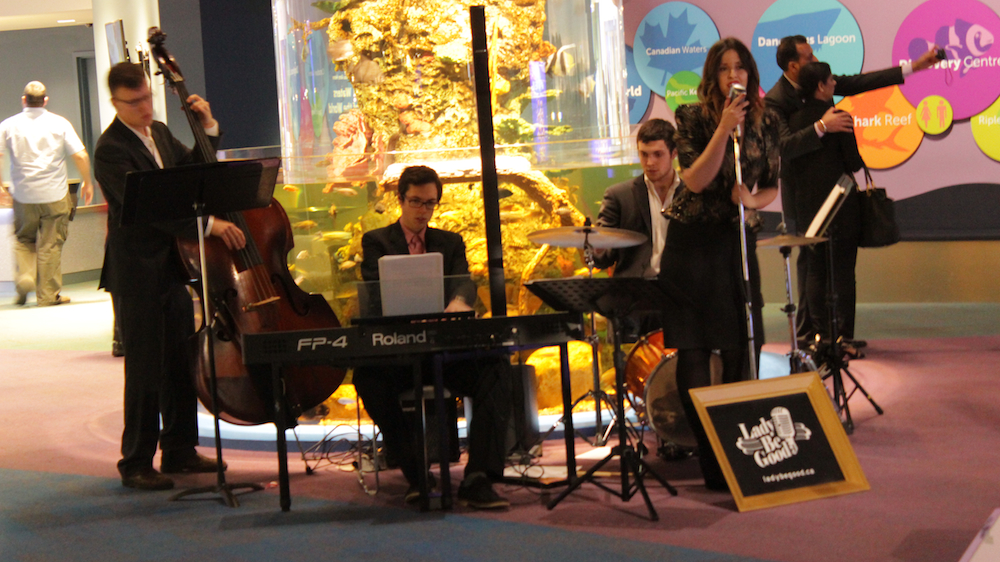 We have a few samples of us live on a gig, but I wanted to do something more – and maybe get a little creative. We're usually a small group (a quartet at the most) so to rehearse we usually just meet up at someone's house, set up our gear in the biggest room and get to it. One day it hit me – the biggest room at my place is the kitchen (we're lucky to have an open concept) so why don't we start rehearsing there! What could be truer to form than setting up in the kitchen, grabbing some coffee, playing some tunes and hitting 'record'?
I'm really proud of our little series and there will definitely be more to come. I have a hard time believing that we're only on our fourth video – we have come leaps and bounds from where we started! So far we've got our hands on new and better recording equipment (thank goodness), faced a steep learning curve on how to use said equipment (I should have picked audio engineering as an elective in school) and received a lot of help from YouTuber extraordinare, Mr. Sean Ward. A big thank you to George Chenery, Ewen Farncombe and Louis Baranyi-Irvine for working on this project. They put their time and energy into these videos and on every gig we play. They make being a bandleader very easy!
Our next #kitchenrehearsalsessions video is in the works so hopefully you subscribe to our YouTube channel for the latest updates. We're always open to comments, suggestions and song requests so drop us a line using any of the channels below!
Twitter: @LadyBeGoodTO
Instagram: @LadyBeGoodTO
Facebook: LadyBeGoodTO