Wedding Ceremony Toronto: Creating an Unforgettable Musical Experience
Your wedding day is a momentous occasion filled with love, joy, and cherished memories. When planning your wedding ceremony in Toronto, don't overlook the importance of music. Music has the power to set the tone, evoke emotions, and create an unforgettable atmosphere for your special day. With a diverse music scene and talented musicians, the city offers a number of options to make your wedding ceremony in Toronto a melodic and harmonious celebration. Lady Be Good specializes in custom musical arrangements for wedding ceremonies of all styles.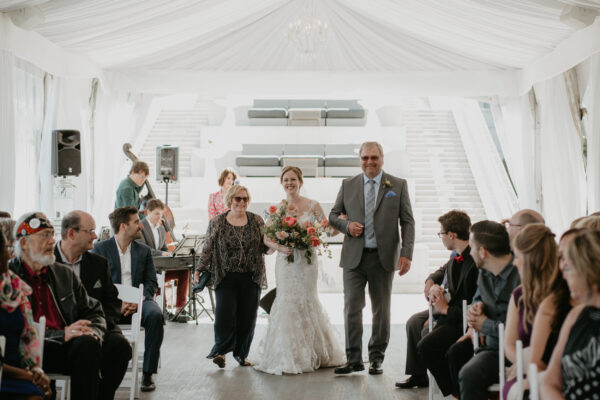 The Perfect Prelude: Setting the Mood for your Wedding Ceremony in Toronto
As your guests arrive and anticipation fills the air, the prelude music sets the mood for your wedding ceremony. Whether you prefer romantic ballads or contemporary tunes, Lady Be Good will create a playlist that reflects your style and preferences. From solo instrumentalists to small ensembles, we have a variety of options to suit every ceremony. The prelude music will welcome your guests and set the stage for the heartfelt moments to come.
Walking Down the Aisle: A Moment to Remember
One of the most significant moments of any wedding ceremony is the bride's entrance. The music accompanying this emotional walk down the aisle should be carefully chosen to reflect your personality and match the vision you have for your wedding ceremony in Toronto. Lady Be Good's talented vocalists and instrumentalists can perform traditional wedding marches, contemporary love songs, or even customized compositions, adding a unique touch to your processional. 
Harmonious Vows: Music for the Wedding Ceremony in Toronto
As you exchange your heartfelt vows, the music can enhance the emotional connection between you and your partner. Consider incorporating live music during the ceremony to amplify the romantic ambiance and keep your guests entertained while you sign the register. Lady Be Good offers an array of talented singers and musicians who can perform soul-stirring ballads or gentle melodies, creating the perfect backdrop for your promises of love and commitment. The power of music will amplify the emotions shared between you and leave a lasting impression on your guests.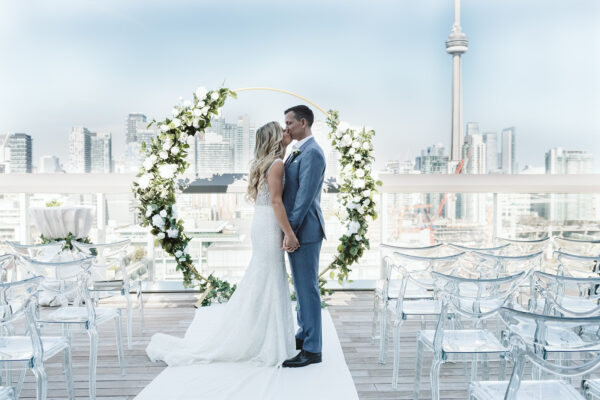 It's Time to Celebrate: Sealing the Union
Once you're pronounced married, it's time to celebrate! The recessional music marks the joyful conclusion of your wedding ceremony and sets the tone for the celebration that awaits. Whether you prefer a traditional march or an upbeat contemporary tune, Lady Be Good can infuse your recessional with energy and enthusiasm, signalling the start of a joyous and unforgettable reception.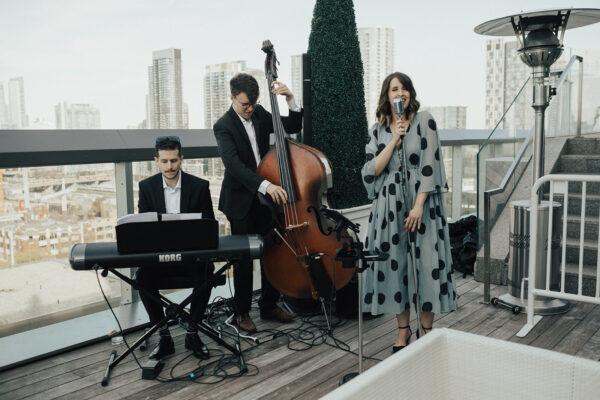 A Musical Soiree: Entertainment for Toronto Wedding Ceremonies and Receptions
Extend the musical magic to your wedding reception. Lady Be Good boasts a roster of talented performers and DJs to keep the dance floor packed all night. There's no shortage of options to keep your guests entertained and dancing. Discuss your musical preferences and desired atmosphere with our team, and let us curate a playlist that reflects your style and keeps the party going until the last dance.
Music plays a vital role in creating an unforgettable wedding ceremony in Toronto. From the prelude to the recessional and beyond, the right music enhances the ambiance, evokes emotions, and leaves a lasting impression on you and your guests. With Lady Be Good's talented musicians, your wedding ceremony will be a harmonious celebration of love and a true reflection of your unique style and personality.